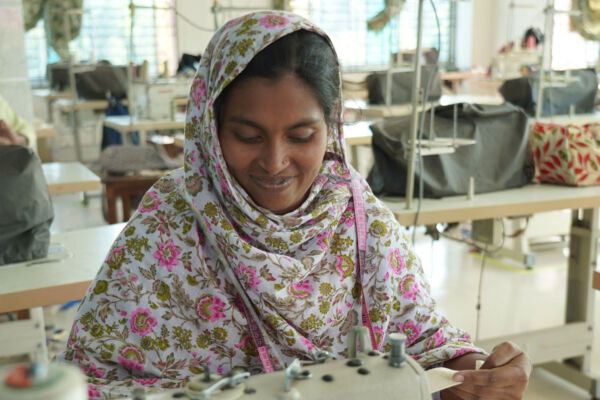 Company profile
Company profile
Manelleh empowers women artisans in Bangladesh to have a safe, meaningful, and dignified job.
COMPANY HISTORY
On a trip in 1995 to Maria's birthplace, Sri Lanka, she fell in love with beautiful products handmade by local artisans. She brought home two extra suitcases filled with tableware, wooden figures, drums and much more. On that trip the idea of Manelleh was born.

In 2021, many trips around the world and purchases of handmade products later, the idea of Manelleh was finally brought to life as an actual business, combining Maria's experience in the corporate world with her interest in gender equality, diversity, social responsibility, and sustainability.
COMPANY PROFILE
Manelleh is a purpose-driven company, passionate about making a difference for women worldwide. We sell handmade, high-quality products from Fair Trade Enterprises, empowering women to live free from poverty and exploitation. Committed to responsible business practices, we ensure fair wages, safe working conditions, and support beyond basic needs. Our focus on sustainability and partnerships with small-scale, social enterprises drive positive change for women, creating a better future for families and communities globally.
PRODUCT PROFILE
We offer handmade high-quality products crafted by skilled women artisans who prioritize slow production methods. These artisans create unique items with partial or complete manual processes, setting them apart from mass-produced goods churned out by machines. Emphasizing quality over quantity, our partners typically produce limited batches of 50-300 pieces. Additionally, we are committed to sustainability, supporting products made from upcycled, recycled, or organic materials to minimize environmental impact. Our mission is to combat the buy-use-and-throw-away culture by offering long-lasting designs and selling products on demand, thus reducing waste and avoiding overproduction.
IMPACT
Our mission is to create a future with more responsible businesses, dedicated to improving the working and living standards for women globally. We adhere to our non-negotiables, unwavering values and principles guiding our commitment to change. These include ensuring fair wages, safe working conditions, and a ban on child labor for craftswomen creating our products. We provide additional resources beyond wages, such as technical training and retirement funds. Valuing uniqueness and sustainability, we collaborate with small-scale, social, and Fair Trade Enterprises, opting for upcycled, recycled, and organic materials. Our partnerships extend to like-minded artisans, businesses, NGOs, and organizations, united in our goal of fostering positive change and empowering women worldwide. The UN Global Compact principles form the foundation of our business.