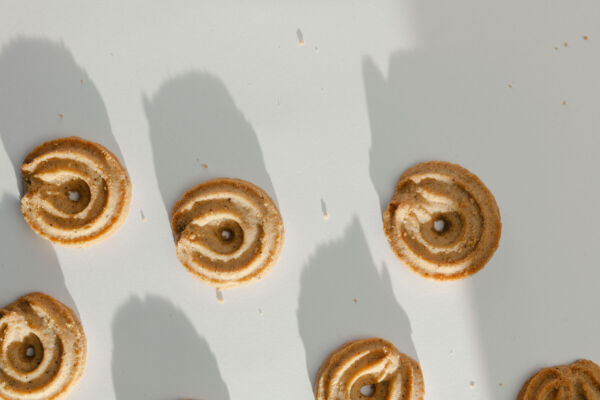 Impact
Impact
Social Vanilla uses blockchain technology to track the vanilla's origin and the farmer's earnings.
COMPANY HISTORY
Social Vanilla was founded in 2020 by Amie and Mikael with the aim of revolutionizing the vanilla value chain by providing fair and environmentally sustainable vanilla products. Prior to establishing the company, the founders conducted extensive research on the challenges within the vanilla value chain. They discovered that the quality of vanilla could be improved, and farmers were not receiving adequate compensation despite high market prices. In Uganda, where they conducted their research, they identified various issues, including a lack of resources and knowledge among farmers, exploitation by middlemen, and threats of theft, which forced premature harvesting and harmed vanilla quality. Moreover, monoculture practices led to a lack of biodiversity and income vulnerability among farmers.
COMPANY PROFILE
Today, Social Vanilla operates a value chain project in Uganda and collaborates with a vanilla project in Tanzania. In Uganda, they work closely with Danish NGO Forest of the World and a local Ugandan NGO called Joint Efforts to Save the Environment (JESE). Together, they support farmers in improving their businesses, strengthening farmer cooperatives, and promoting agroforestry models that involve cultivating multiple cash crops, such as vanilla, cocoa, coffee, spices, fruits, and native trees. This approach enhances climate resilience, boosts biodiversity, and restores natural habitats. Through direct purchases from farmers and paying them 25% above the local market price, Social Vanilla ensures transparency by employing a blockchain-based system called Trace to track the vanilla's origin and the farmers' earnings.
PRODUCT PROFILE
Presently, Social Vanilla offers delectable traditional vanilla biscuits (vaniljekranse) filled with vanilla powder sourced from Ugandan farmers. These biscuits are made using a time-honored recipe, featuring real butter and almond flour for an authentic taste experience.
IMPACT
By incorporating vanilla from farmers into their biscuits, Social Vanilla directly impacts the livelihoods of vanilla farmers. Through collaborations with NGOs, the company empowers farmers to improve their socioeconomic status. Furthermore, the adoption of agroforestry models in Uganda bolsters local biodiversity and combats deforestation, addressing significant environmental challenges in rural areas.