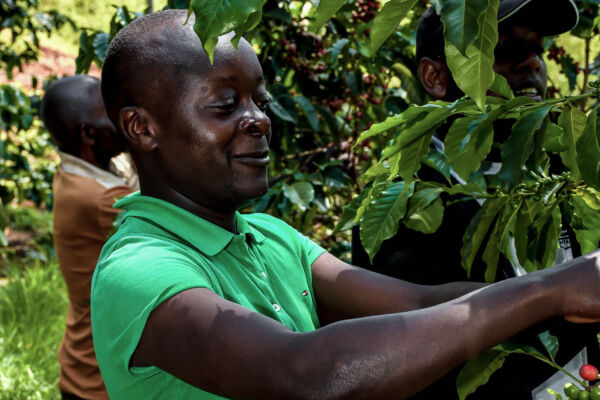 Impact
Impact
Ibúru helps preserving traditional shade-grown Arabica coffee farming in Kenya.
COMPANY HISTORY
In the scenic highlands of Mount Kenya, back in November 2016, Gakii Mugendi experienced a defining moment. A disheartening report about her father's scant coffee earnings triggered a profound realization. The flourishing landscapes of Mount Kenya, which were perfect for the Arabica coffee variety, belied the harsh reality of farmers like her father, who faced erratic and meager returns from their toil. Determined to rewrite this narrative, Gakii, along with her late father Carlfred Mugendi, established Ibúru Coffee. Their primary aim? To revive both the economic and cultural stature of coffee in their beloved region.
COMPANY PROFILE
Ibúru Coffee isn't just a company; it's a movement. We offer an alternative platform for smallholder coffee farmers, bridging the gap between them and global markets. We're unique in our approach, focusing on community participation, value addition, and direct farmer support. With technology as our ally, we champion transparency and traceability, keeping a vigilant eye on deforestation and biodiversity restoration.
PRODUCT PROFILE
Ibúru's high-altitude Arabica coffee boasts remarkable complexity and richness. With bright, lively acidity and dense beans, the slow maturation process at high elevations fosters deeper flavors and more developed sugars. The coffee's flavor profile may encompass vibrant notes of berries, tropical fruits, and floral and citrus overtones. This unique amalgamation of altitude, soil type, and cultivation practices bestows these coffees with a distinctive and captivating profile, setting them apart from beans grown in other regions.
IMPACT
The company significantly improves its impact on people by increasing coffee farmers' income through elevated coffee prices, preserving traditional shade-grown Arabica coffee farming, and curbing rural-urban migration by involving youth in agriculture. On the environmental front, they promote healthy ecosystems, protect forests, enhance biodiversity, and actively work to halt deforestation. Their broader impact includes creating jobs, diversifying income sources, fostering transparency, and engaging youth in agriculture for human prosperity. Their dedication to biodiversity and forest preservation demonstrates their commitment to the planet's conservation.